Ninth TURNkey Project Newsletter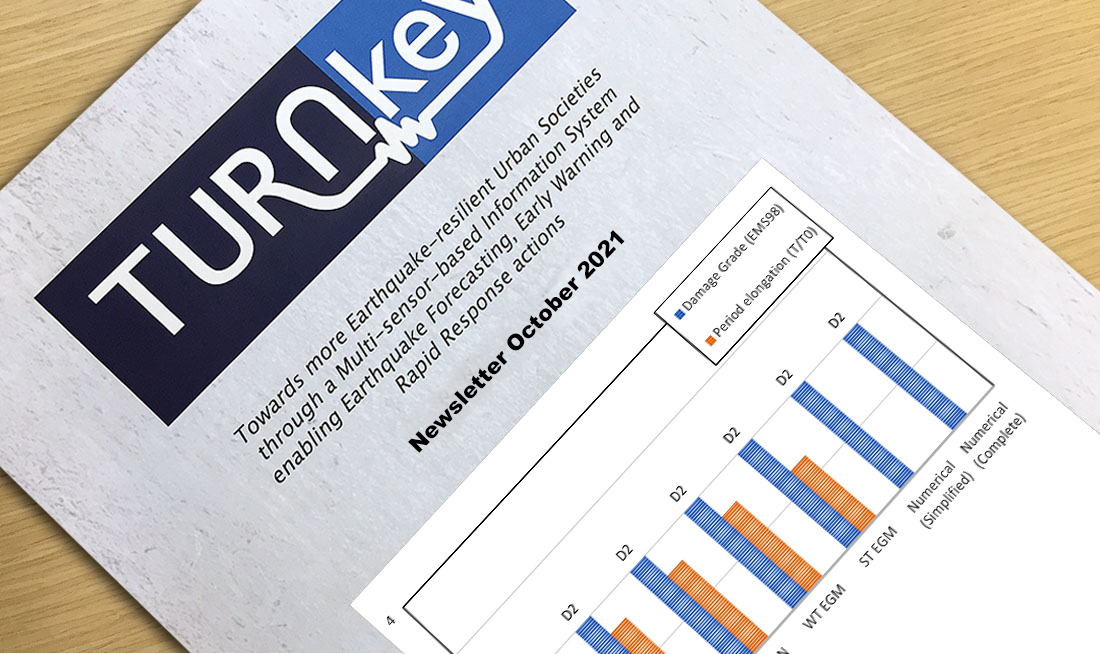 The ninth newsletter was delivered on the 21st of October 2021. Topics covered included the ESC2021 Conference (37th General Assembly of the European Seismological Commission, 19 to 24 September 2021) and the start of Service1 – Module B (Helping projects from the portfolio to design and execute a portfolio dissemination plan) of Horizon Result Booster.
In addition to the above, two interesting outcomes on RRE (Rapid Response to Earthquake) and EEW (Earthquake Early Warning) were also presented in the newsletter, resulting from the activities carried out in WP4 (Physical and systemic vulnerability estimation for rapid loss prediction updating) and WP5 (Decision Support Systems (DSSs) for real-time (OEF and EEW) and near real-time (RRE) disaster prevention and risk communication) respectively.
To read the ninth newsletter, please click here.