Seventh TURNkey Project Newsletter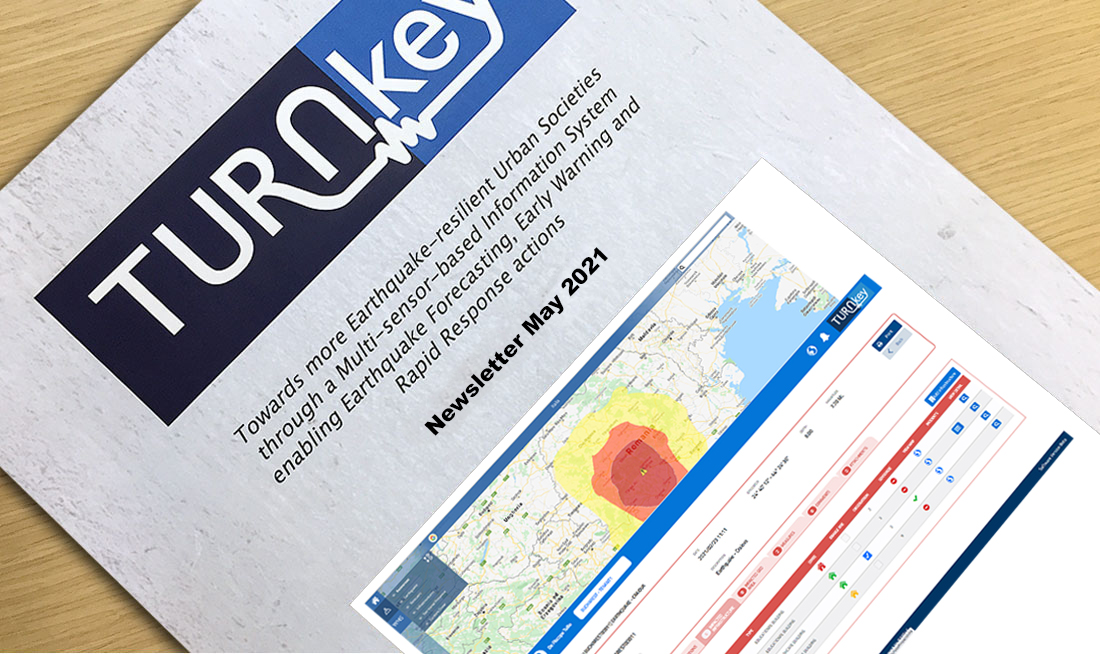 The seventh newsletter was released the 18th of May 2021. The topics covered in it are:
Feedback from the European Commission following the submission of the Periodic Report and the mid-term review meeting;
Updates on Horizon Result Booster;
The FWCR (Forecasting – Early Warning – Consequence Prediction – Response) TURNkey platform;
The Graphical User Interface (GUI) of the FWCR TURNkey platform and the TURNkey mobile app.
To read the seventh newsletter, please click here.