Article featuring TURNkey on Temblor
In June 2021, Temblor published a great article about earthquake risk reduction activities in Europe featuring TURNkey and our researcher Femke Mulder from Anglia Ruskin University. The article was written by Pablo Salucci, professor and consultant in socio-environmental disasters in Chile.
To read the article, please click here.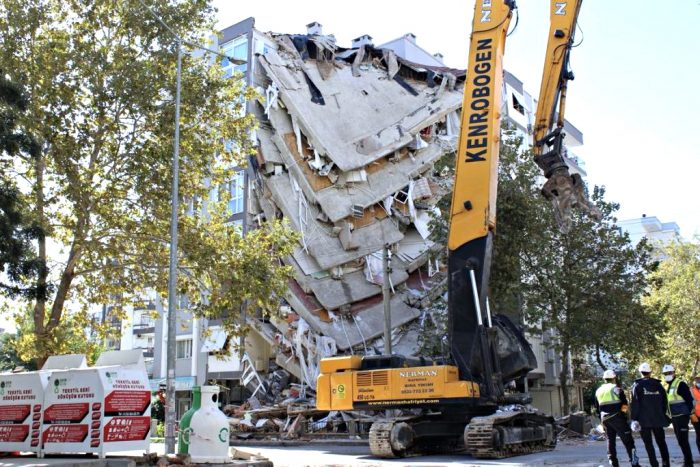 Building damage caused by the Aegean Sea Earthquake that struck Turkey on Oct. 30, 2020. Credit: Voice of America, Public domain, via Wikimedia Commons.

.