Towards a scientific consensus to help prevent earthquake misinformation Workshop – March 23rd 2021
Earthquake misinformation is an ongoing, though not new, problem that needs to be addressed through efficient communication strategies. This is the objective of a working group partly constituted of social researchers from TURNkey and RISE projects.
In a preliminary phase, the working group listed the types of common misinformation and myths. An extensive literature review also helped understand the multiples reasons for people to believe and share them. For instance, when it comes to earthquakes, it appeared that the lack of knowledge of what seismology can and cannot do, a lack of trust towards the authorities, experience biases, stress or even worldviews can lead some people to believe and, often unintentionally, share misinformation.
As part of a second phase, we are now working on practical communication outputs, and especially in producing examples of how to fight some of the most common misinformation related to earthquakes. A part of this process is to communicate on science possibilities and limits, and to present the state of the scientific consensus which we needed to assess. Therefore, we launched an expert's elicitation of their perception of truth and falsehood regarding a series of statements such as "earthquake can be predicted" or "earthquakes can be created by human activity". For each of these 13 statements experts were also asked about their confidence on the evidence they base their judgement on.
167 experts, from all over the world and working on different seismic region (Figure1) filled in the questionnaire. 40 attended the workshop held on March 23rd 2021 to get a first overview of the results.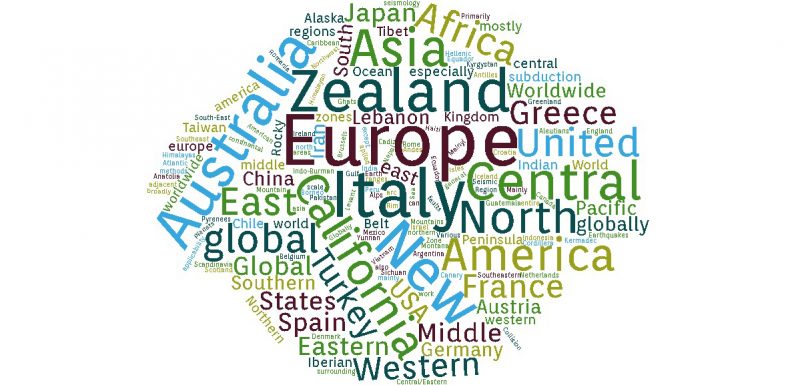 Figure 1 – Word Cloud based on the 167 respondents' region of interest.
During the workshop, first results were presented and discussed. New assertions were also evaluated.
Preliminary results show that on some assessments such as "earthquake can be created by human activities" a consensus is emerging (Figure 2). However, many statements were more controversial, for instance on whether small earthquakes prevent large ones from happening (Figure 3), or on the tide effects.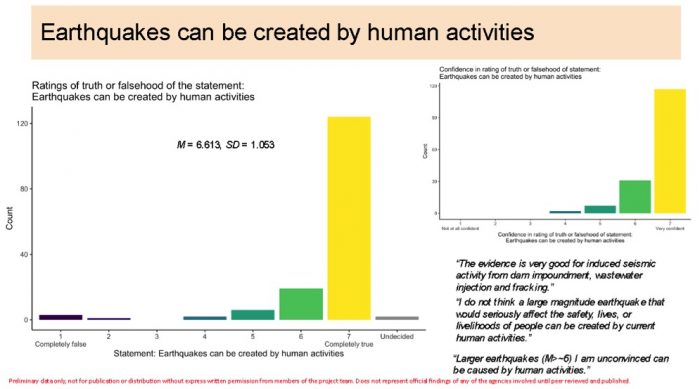 Figure 2 – Préliminary results "earthquake can be created by human activities".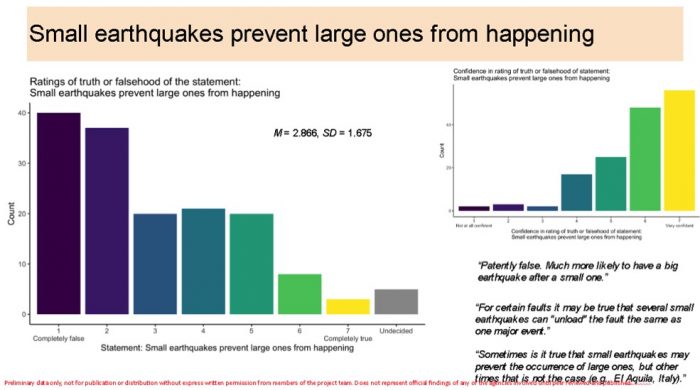 Figure 3 – Preliminary results "small earthquakes prevent large ones from happening".
Discussions during the workshop enabled us to understand why consensuses were reached or not. For instance, some of the statements were found not precise enough and raised scientific debate, some wordings were found misleading, other statements were tackling issues that are still under research by the scientific community.
This seems to indicate the importance of not only communicating on scientific consensus to fight misinformation, but also of explaining the reasons of its absence when it is the case. Results from both the survey and the workshop also revealed the need to find the right terminology and the right balance in communicating scientific details, in order to avoid misleading generalities and develop critical thinking among the general public.
Results will be further analyzed and translated into vernacular language in order to improve a proactive earthquake communication towards the general public and help prevent common misinformation.
For more details about the results or information about the practical and scientific outcomes, please contact Laure Fallou (fallou@emsc-csem.org) or Irina Dallo (irina.dallo@usys.ethz.ch).