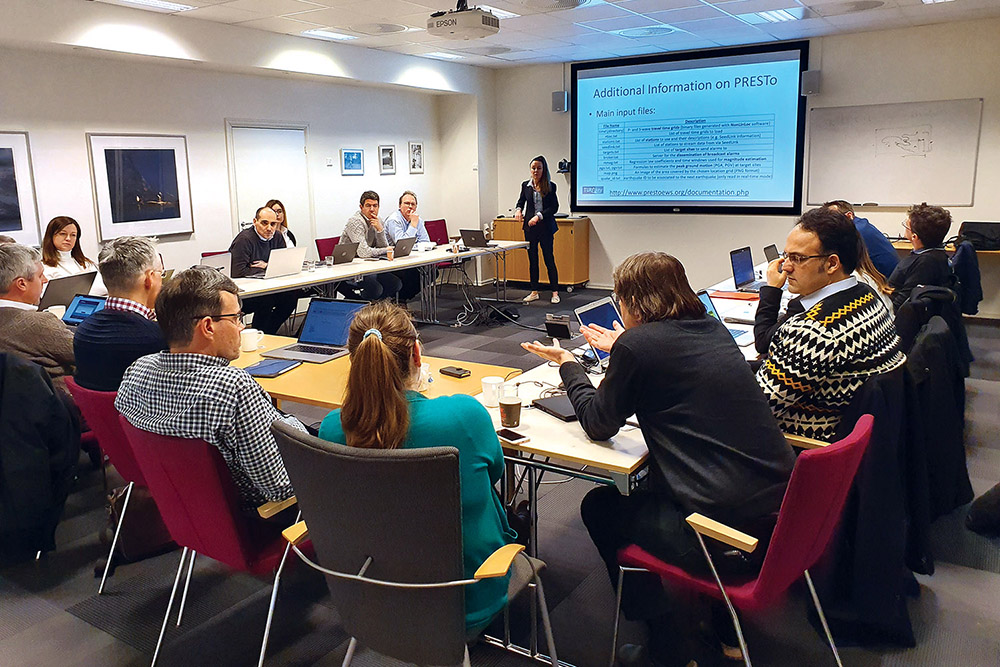 TURNkey Project: 1st Workshop
The first Workshop of the TURNkey project was the WP6 Workshop organized by NORSAR (Coordinator) at the end of January 2020 at NORSAR's office in Kjeller, Norway.
The idea of the Workshop was to gather the main contributors to WP6 at an early stage of the project to discuss upfront the goals and the objectives of the TURNkey FWCR platform and its technical specifications (format of input data, language of algorithms, etc.). The main contributors of WP6 are:
The WP3, WP4 and WP5 leaders (University of Strathclyde, University College London, Bureau de Recherches Géologiques et Minières): the outputs from those technical WPs constitute the direct input for the OEF, EEW and RRE engines of the platform;
The partners responsible for the instrumentation (Gempa GmbH and YetItMoves S.r.l.): Gempa for the RaspberryShakes and YetItMoves for the GNSS sensors;
The WP2 leader (University of Iceland) as coordinator of the TBs where the instruments are deployed;
The partners responsible for the non-conventional networks (Euro-Mediterranean Seismological Centre and University of Bergamo) through earthquake apps;
The partner responsible for the development of the end-user interface and the software integration of each component of the TURNkey cloud-based platform (Beta 80 S.p.A.);
Eucentre as an active partner in every WP and as WP7 leader.
The workshop was very productive in terms of discussions. A common understanding of the objectives and detailed specifications of the platform is now shared by the participants and that vision will be implemented in the work with the other partners involved in the project.